[October 19, 2017] What's New in Media Shuttle
In the October 19, 2017, release of Media Shuttle we've added the ability to Request Files between users, as well the ability to make a request on behalf of other users.
Media Shuttle members can now broker a file transfer between two or more people without receiving files from the sender. Click the gear menu and select Request Files to send a request.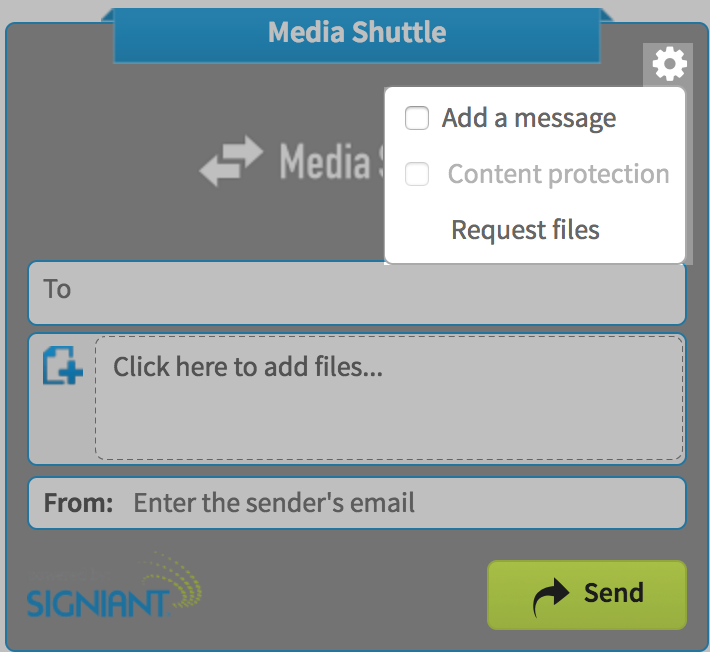 The Request Files menu allows you to specify the file senders and recipients. After making the requests, senders receive an upload link via email to send the files to the recipients. Once the senders complete the upload, recipients receive a download link via email.